Artrose: laat uw dier weer met plezier lopen
De afgelopen weken zijn de temperaturen flink gedaald. Oudere dieren kunnen hier best veel last van hebben; ze hebben moeite met opstaan en lopen. Als diereigenaar wilt u er natuurlijk alles aan doen om uw dier met plezier te laten lopen. Wij vertellen u graag hoe u uw dier kunt helpen.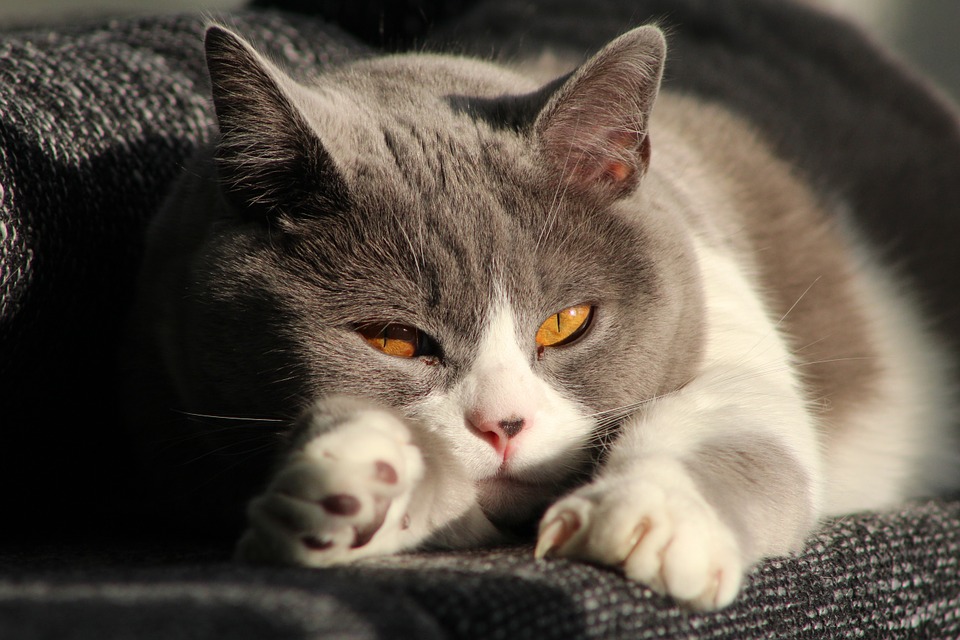 Wat is artrose?
Artrose is slijtage van de gewrichten. Normaal bewegen de gewrichten soepel over elkaar heen, maar door de slijtage gaat dit moeizamer. Tevens ontstaan er kleine ontstekingen en een abnormale groei van bindweefsel, waardoor de gewrichten niet soepel kunnen bewegen. Dit kan voor veel pijn zorgen. Artrose komt veel voor bij dieren. Volgens onderzoek lijdt meer dan 50% van de oudere honden en 82% van de oudere katten aan artrose. Artrose komt het meeste voor in de elleboog, heup en knie.
Symptomen
De symptomen bij honden en katten kunnen verschillen. Zeker bij katten hebben veel huisdiereigenaren pas laat door dat hun kat pijn heeft. Door goed te letten op de volgende symptomen kunt u artrose vroegtijdig opsporen:
Symptomen hond:
Uw hond heeft moeite met opstaan na een tijdje gelegen te hebben;
Uw hond heeft 'opstartproblemen': hij loopt in het begin van een wandeling stijf/kreupel en na verloop van tijd lijkt uw hond weer soepeler te lopen;
Uw hond heeft moeite met in de auto of op de bank te springen;
Uw hond heeft meer last van stijfheid/kreupelheid wanneer het buiten koud is;
Uw hond is minder actief en wil minder graag uitgelaten worden.
Symptomen kat:
Uw kat is minder actief;
Uw kat slaapt veel;
Uw kat loopt stijf;
Uw kat heeft moeite met springen;
Uw kat gebruikt de krabpaal minder;
Uw kat verzorgt zijn vacht minder goed;
Uw kat reageert chagrijnig naar mensen en andere dieren.
Bij katten zijn de symptomen vaak moeilijker te zien. Volgens het Medisch Centrum voor Dieren loopt slechts 4 tot 17% van de katten met artrose kreupel. Hierdoor zien veel katteneigenaren artrose snel over het hoofd.
Oorzaken
De meest voorkomende oorzaak van artrose is ouderdom. Naarmate uw dier ouder wordt, slijten de gewrichten. Verder slijten de gewrichten ook gemakkelijker wanneer uw dier overgewicht heeft. Daarbij hebben grotere hondenrassen een grotere kans op artrose. Trauma kan een andere oorzaak zijn van artrose. Hondeneigenaren zien zo'n ongeluk vaak gebeuren. Voor katteneigenaren is dit soms moeilijker. Daarbij kunnen erfelijkheid en bepaalde ziektes een rol spelen. Artrose is dus vaak niet te voorkomen.
Behandeling
Er zijn verschillende behandelingen mogelijk om het leven zo prettig mogelijk voor uw huisdier te maken. Uw dierenarts zal misschien pijnstilling voorschrijven. Verder kunt u supplementen geven om de gewrichten van uw dier weer soepel te maken. Puur Glucosamine is een natuurlijk voedingssupplement dat de aanmaak van gewrichtsvloeistof stimuleert, waardoor uw dier gemakkelijker beweegt. Verder kunt u uw dier dieetvoeding geven om de gewrichten te ondersteunen. Royal Canin Mobility is goed voor dieren met gewrichtsproblemen. De ingrediënten in Royal Canin Mobility hebben een pijnstillende, ontstekingsremmende en kraakbeenondersteunende werking. Nieuwe producten zijn Synopet Kat of Synopet Hond, een smakelijke en vloeibare vorm met kurkuma en groenlipmossel.
Preventie
Ook al is artrose niet altijd te voorkomen, toch kunt u zorgen dat de kans zo klein mogelijk is dat uw dier artrose krijgt. Zo is het belangrijk om goed op het gewicht van uw huisdier te letten. Is uw huisdier te zwaar? Geef uw dier dan Sanimed Weight Reduction. Sanimed Weight Reduction is een hoogwaardige én voordelige voeding om uw dier te helpen met afvallen. Door de lage energiewaarde valt uw dier af, zonder dat uw dier honger krijgt.