Homeopathie: ondersteun uw dier op natuurlijke wijze
U heeft het vast weleens meegemaakt: uw huisdier heeft jeuk, last van diarree, of moeite met bewegen. Maar u wilt niet direct naar de medicijnen grijpen. Wij hebben hier dé oplossing voor: het uitgebreide assortiment homeopathische middelen van hondenkattenapotheek.nl. Wij vertellen u graag meer over onze natuurlijke middelen.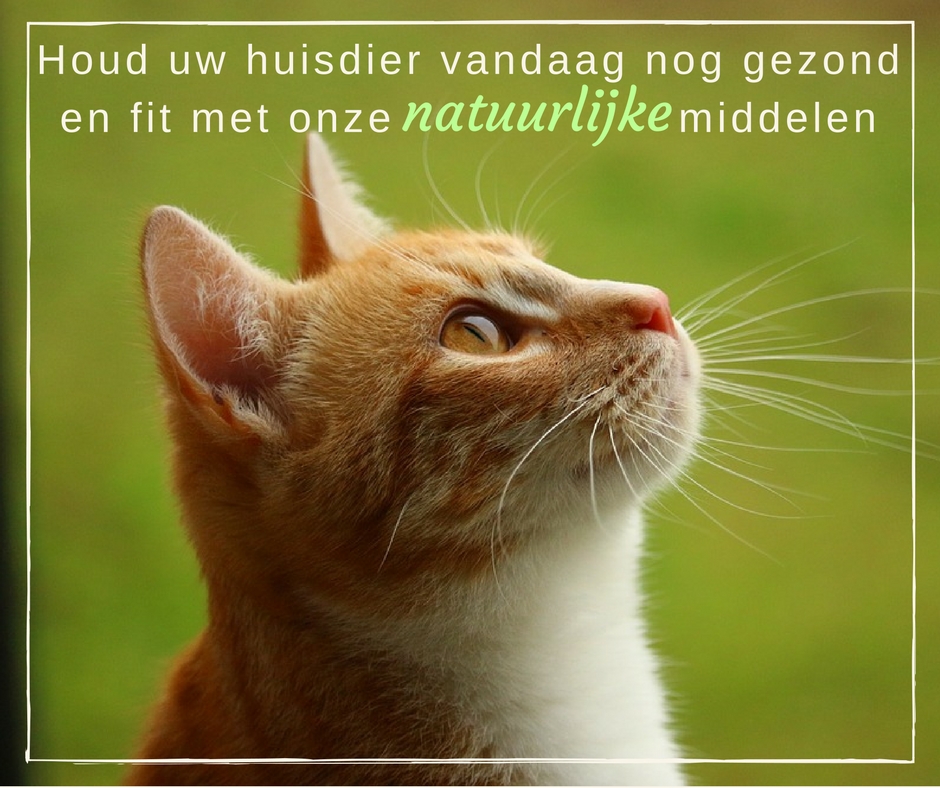 Moeite met bewegen
Veel oudere honden en katten krijgen last van artrose. U merkt dan dat uw hond of kat moeite krijgt met opstaan. Veel diereneigenaren beschrijven het alsof het lijkt dat hun huisdier 'even op gang moeten komen'. Na een paar minuten lopen, gaat het bewegen namelijk soepeler dan in het begin. Een dier met artrose heeft ook meer moeite met bewegen als het koud weer is. Gelukkig hebben wij hier een goede oplossing voor: Doils Joint. Doils Joint bevat voor wel 63% uit omega-3. Omega-3 draagt bij aan soepele gewrichten, een gezonde huid en vacht en een gezond hart. Daarbij zorgt omega-3 voor goedwerkende darmen en een sterk immuunsysteem en draagt het bij aan een goede geestelijke gezondheid.
Jeuk en wondjes
Wanneer uw huisdier last heeft van wondjes raadt onze dierenarts Vetramil honingzalf aan. Vetramil verzacht de huid en helpt het uitdrogen van de huid te verminderen. De natuurlijke oliën in Vetramil dragen bij aan de bescherming, zuivering en het herstel van de geïrriteerde huid. Wanneer uw huisdier last heeft van een gevoelige huid en jeukklachten, kunt u Megaderm geven. Dit smakelijke voedingssupplement bevat veel omega-3 en -6. Deze zorgen voor een gezonde huid en een glanzende vacht.
Gevoelige darmen en diarree
Wanneer uw hond of kat last heeft van gevoelige darmen kunt u uw huisdier Puur Darm geven. Dit voedingssupplement ondersteunt de darmen en helpt tegen winderigheid en diarree, daarnaast zorgt Puur Darm voor een gezond darmslijmvlies en een gezonde darmwand. Daarbij kalmeert Puur Darm de geïrriteerde darmen bij bijvoorbeeld een wormbesmetting. Bij diarree raadt onze dierenarts Finidiar aan. De smakelijke tabletten beschermen het darmslijmvlies en verminderen ontstekingen en krampen. Finidiar geeft uw huisdier snel verlichting bij pijnlijke darmkrampen en vervelende diarree.
Stress
Wanneer uw hond of kat snel gestrest is, of tijdens een spannende gebeurtenis (vuurwerk of een lange reis) kunt u Puur Rust geven. Dit natuurlijke middel vermindert stress zonder uw dier suf te maken. Zo ondergaat uw dier zonder stress en/of angst nieuwe en spannende gebeurtenissen.
Dit is maar een kleine greep uit ons uitgebreide homeopathische assortiment. Kijk snel onder de kopjes 'Puur Natuur' en 'Medicatie en Hulpmiddelen' voor nog meer homeopathische producten en ondersteun uw dier vandaag nog op natuurlijke wijze.
*Wanneer de klachten aanhouden, raden wij u aan om uw dierenarts te raadplegen.