Giardia, klein en vervelend beestje, grote gevolgen!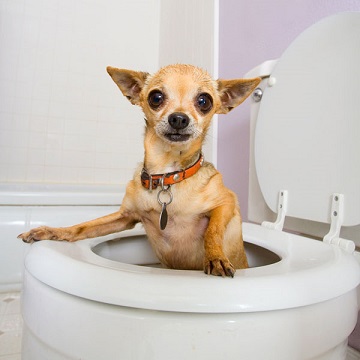 10-20% van de diarree klachten wordt veroorzaakt door Giardia
Giardia is een parasiet die overgebracht wordt via de mond dus o.a. door;
Het eten van ontlasting

Drinken van besmet drinkwater

Likken aan de vacht
De besmette dieren hebben langdurig of terugkerende periodes van diarree,
Soms met slijm en bloed

Soms brijachtig en stinkend

Kan gepaard gaan met overgeven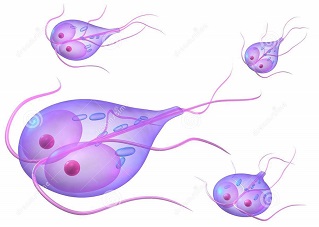 Via ontlastingonderzoek bij de dierenarts kan aangetoond worden of uw dier besmet is met Giardia.
De therapie bestaat uit 3-7 dagen behandelen met Panacur en dit na 1 week herhalen.
Bij onvoldoende resultaat kan metronidazol gebruikt worden.
Was tevens de hond of kat en reinig ook de omgeving door:
Kleden wassen op 70 C (vetbedden kunnen zelfs op 90 graden gewassen worden)

Gebruik van stoomreiniger

Chloor

Voorwerpen in de zon leggen (Giardia kan niet tegen UV licht

)