Oorproblemen bij uw hond of kat
Klappert uw hond vaak met zijn oren? Of ziet de oorschelp van uw kat er vuil of rood uit? Oorproblemen komen regelmatig voor bij honden en katten. Wij vertellen u welke oorproblemen er vaak voorkomen en wat u eraan kunt doen.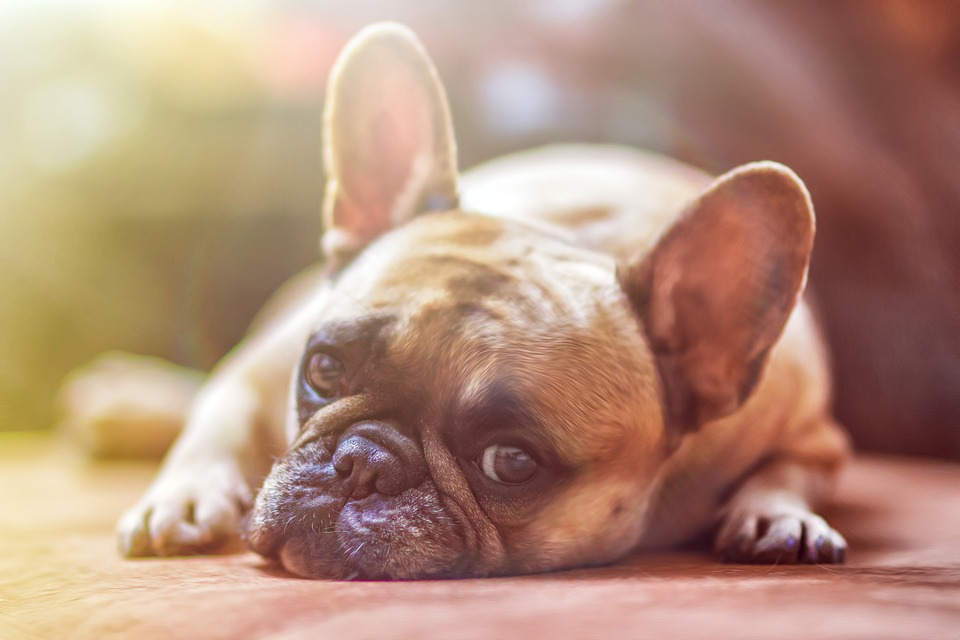 Symptomen
Er zijn verschillende symptomen waaraan u kunt merken dat uw huisdier last van zijn oor heeft:
Uw huisdier houdt zijn kop scheef. Vaak houdt hij zijn pijnlijke/jeukende oor omlaag;
Uw hond of kat klappert met zijn oren of schudt met zijn hond;
Uw hond of kat krabt vaak aan zijn oren;
Wanneer u uw hond of kat kriebelt bij de oren kreunt hij van de pijn of jeuk;
Het oor is pijnlijk wanneer u het aanraakt;
De oorschelp is rood of vuil;
Er komt een stinkende geur uit het oor.
Oorproblemen
Er zijn veel oorproblemen waardoor uw dier last kan krijgen van zijn oor. Dit zijn de belangrijkste problemen op een rijtje:
Oormijt: Oormijt wordt vooral gezien bij pups en kittens, maar het kan ook zeker voorkomen bij volwassen dieren. De klachten bestaan vooral uit jeuk en overmatig (dik) oorsmeer. In een vergevorderd stadium kunnen de oren ook pijnlijk zijn en de oorschelpen kunnen er rood uitzien. Uw dierenarts kan oormijt diagnosticeren door met een otoscoop in de oren te kijken. Oormijt is goed te behandelen met speciale oorzalf of druppels. Oormijt is besmettelijk, dus het is aan te raden om ook uw andere honden en katten te behandelen. Voor oormijt bij katten is er

 

Otimectin oorgel

. 

Gebruik Optimectin alleen bij katten ouder dan acht weken. Het middel mag niet gebruikt worden wanneer het trommelvlies beschadigd is.
Grasaren: In de zomer komen er grasaren voor. Dat zijn eigenlijk zaadjes van wild gras met weerhaakjes. Deze zaden komen terecht in de oren van uw huisdier en kruipen als het ware de gehoorgang in. Grasaren zijn erg pijnlijk en kunnen het trommelvlies beschadigen. Als u vermoedt dat uw hond of kat last heeft van een grasaar, dan is het belangrijk dat u niet te lang wacht met naar de dierenarts gaan. Een grasaar moet namelijk door de dierenarts worden verwijderd.
Voedselovergevoeligheid: Huisdieren met een voedselovergevoeligheid kunnen ook last hebben van oorproblemen. De oorschelp kan er rood uitzien en de hond of kat heeft veel jeuk aan de oren. Vaak heeft de hond of kat dan behalve aan de oren, ook jeuk aan de poten, snuit of buik. Hypoallergene voeding kan hierbij helpen.

Sanimed Atopy/Sensitive

is speciaal voer dieren met voedselallergieën en andere jeukaandoeningen. Zo zal de voeding huidirritatie verzachten en jeuk voorkomen. Voor honden is de voeding verkrijgbaar in

droogvoeding

, maar ook als

smakelijke worst

en

beloningssnoepjes

. Bij katten is het voer verkrijgbaar in

droog

- en

natvoeding

.
Oorinfecties: Bij een oorontsteking ontsteekt de huid in de gehoorgang. Deze huid zwelt op en er wordt extra oorsmeer geproduceerd. Soms wordt er zelfs pus gevormd. De gehoorgang wordt afgesloten, waardoor het ontstekingsmateriaal niet naar buiten kan. Hierdoor ontstaan er alleen maar meer gisten en bacteriën. In een later stadium slaat de ontsteking door naar het middenoor. Hierbij kan de hond of kat last krijgen van evenwichtsstoornissen. Vaak is het niet helemaal duidelijk waar de oorontsteking vandaan komt. Honden met grote, hangende oren hebben eerder last van oorproblemen. Maar ook honden die veel zwemmen krijgen vaker last van oorproblemen. Een oorontsteking is pijnlijk. De oorschelp ziet er rood uit en er is veel oorsmeer of pus te zien. Denkt u dat uw huisdier last heeft van een oorontsteking? Neem dan contact op met uw dierenarts.
Voorkom oorproblemen
Oorproblemen zijn niet altijd te voorkomen. Toch kan een goede hygiëne helpen. Zeker bij dieren die gevoelig zijn voor oorproblemen, kunt u de oren schoonmaken met een oorcleaner. Otoclean werkt verzachtend, oorsmeeroplossend, antibacterieel en schimmelremmend. Otoclean bestaat uit afzonderlijke pipetten voor extra hygiëne. Raadpleeg bij twijfel altijd uw dierenarts.