Suikerziekte bij de kat
Suikerziekte is een veelvoorkomende aandoening bij katten. Een kat met suikerziekte kan in een vergevorderd stadium ernstig ziek worden. Gelukkig is het in de meeste gevallen goed te behandelen. Wij vertellen u graag wat de aandoening inhoudt, wat de oorzaken en symptomen zijn en hoe u het kunt behandelen.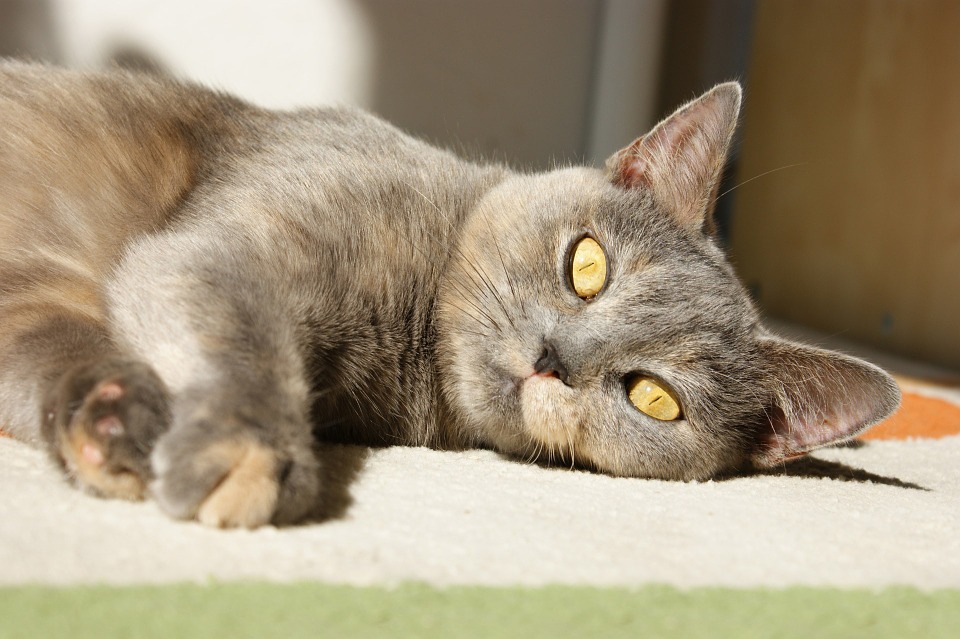 Wat is suikerziekte?
Een kat met suikerziekte maakt te weinig insuline aan of de lichaamscellen zijn minder gevoelig voor insuline. Insuline is een hormoon dat ervoor zorgt dat de lichaamscellen suiker opnemen. Uw kat heeft suiker nodig als energiebron.
Symptomen suikerziekte
Bij katten met suikerziekte zijn de volgende symptomen op te merken:
Veel drinken en plassen;
Veel eten;
Afvallen;
Slechte vacht;
In een vergevorderd stadium kan de kat sloom zijn, spugen en snel ademen.
Meest voorkomende oorzaken
Suikerziekte wordt vaak een welvaartsziekte genoemd. De grootste oorzaak is namelijk overgewicht. Bij overgewicht worden de cellen minder gevoelig voor insuline. Doordat de suikers niet meer in de lichaamscellen terechtkomen, gaat het lichaam de lichaamsvetten verbranden. Hierdoor vermagert de kat. De grote hoeveelheid suiker blijft in de bloedbaan. Het lichaam probeert dit uit te scheiden via de urine, waardoor de kat meer gaat plassen.
Behalve overgewicht, kunnen bepaalde medicijnen het risico op suikerziekte verhogen. Dit zijn middelen zoals prednisolon of de poezenpil.
Diagnose
Wanneer u vermoedt dat uw kat last heeft van suikerziekte, dan kunt u het beste op korte termijn een afspraak bij uw dierenarts maken. Uw dierenarts kan dan aan de hand van bloedonderzoek zien of uw kat suikerziekte heeft. Verder zal er suiker in de urine te vinden zijn.
Behandeling
Katten met suikerziekte hebben injecties met insuline nodig. Hoewel iedereen dit prikken kan leren, kan het in het begin best spannend zijn om uw kat deze injecties te geven. Uw dierenarts zal het prikken dan ook met u oefenen. Uw kat zal deze injecties twee keer daags moeten krijgen.
Daarnaast kunt u speciale dieetvoeding geven. Royal Canin Diabetic is een goede voeding voor katten met suikerziekte. Deze voeding helpt om de bloedsuikerspiegel te reguleren. Door speciaal voer voor suikerziekte te geven is er duidelijk minder insuline nodig. In sommige gevallen is dit zelfs 30% minder. Verder houdt het de spiermassa in stand. Daarnaast helpt Royal Canin Diabetic uw kat op gewicht te houden. Het is dan ook belangrijk om te zorgen dat uw kat voldoende blijft bewegen en niet te zwaar is. Kies er bijvoorbeeld voor om zijn brokjes door middel van een voerbal, zodat hij in beweging blijft.
In de eerste periode zal u vaak op controle komen bij de dierenarts. Zo kan de dierenarts de hoeveelheid insuline steeds aanpassen, totdat de bloedsuikerspiegel stabiel is. Daarna zal u minder vaak op controle hoeven komen.
Kortom: met de juiste zorg en regelmaat kunt uw kat met suikerziekte nog jarenlang een gelukkig leven leiden.