10 feiten & fabels over teken
Er bestaan veel fabeltjes over teken. Vandaag zetten we tien feiten en fabels voor u op een rijtje.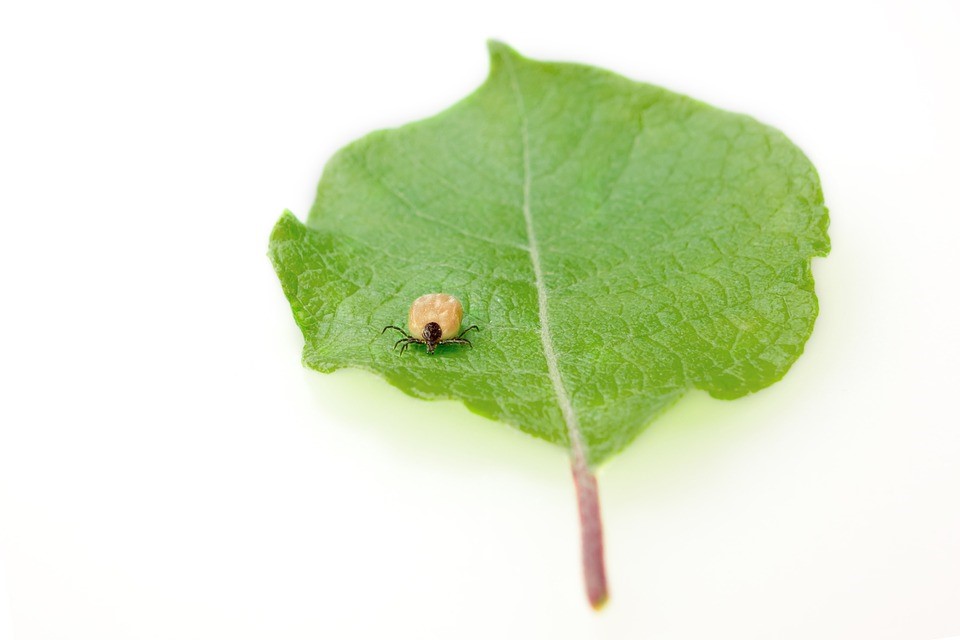 Ik behandel mijn huisdier met tekenmiddel, dus ik hoef hem niet meer op teken te controleren.
Fabel! Een tekenmiddel doet er altijd even over om de teek te doden. Veel middelen weren teken wel af, maar u kunt alsnog een levende teek op uw huisdier vinden. Als u een teek vindt op uw huisdier, is het slim om het alsnog zo snel mogelijk te verwijderen. Dit kunt u makkelijk doen met de O'Tom tekenhaak. Lees hier meer over het verwijderen van teken.
Teken kunnen mijn huisdier ziek maken.
Feit! Hoewel dieren minder vatbaar zijn voor de Ziekte van Lyme, kunnen honden alsnog symptomen krijgen. Bij katten zijn er geen ziekteverschijnselen bekend bij de Ziekte van Lyme. In Zuid-, Midden- en Oost-Europa komt de ziekte Babesiose voor. Babesiose wordt overgebracht door teken. Dit is een ernstige ziekte waaraan honden zelfs aan kunnen overlijden. Behandel in het buitenland uw hond daarom preventief met Advantix. Wilt u meer lezen over deze ziektes? Bekijk dan dit artikel.
Als mijn huisdier een teek heeft, dan moet ik de teek voorbehandelen met zeep of alcohol.
Fabel! Wanneer u een teek voorbehandelt met zeep, alcohol of andere middelen, dan gaat de teek braken waardoor juist allerlei ziekteverwekkers in uw dier terecht komen. Het is daarom beter om uitsluitend een tekenhaak of – tang te gebruiken.
Voor katten zijn er minder producten tegen teken dan voor honden.
Feit! De stof permethrin die in veel tekenmiddelen voor honden zit, is giftig voor katten. Er zijn daarom maar een beperkt aantal tekenmiddelen voor katten. U kunt uw kat wel een vlooien- en tekenband geven van Seresto. Deze band is veilig voor katten. Daarnaast heeft de band een handige veiligheidssluiting, waardoor u zich geen zorgen hoeft te maken als uw kat ergens achter blijft hangen. Seresto werkt tot wel acht maanden lang!
Ik moet een teek met een draaiende beweging verwijderen.
Fabel! Tijdens het verwijderen is het belangrijk dat de teek niet beschadigt, omdat hij anders meer ziekteverwekkers uit kan scheiden. Het is daarom beter om de teek er voorzichtig omhoog uit te halen. Een teek schroeft zich niet vast. Het is dus niet nodig om te draaien om het te verwijderen.
Als ik binnen 24 uur de teek verwijder, is de kans op ziektes minimaal.
Feit! Wanneer een teek zich vasthecht aan het huisdier, duurt het zo'n 24 uur voordat hij ziektes overbrengt. Als u dus op tijd de teek verwijdert, is de kans klein dat uw huisdier ziek wordt.
Teken laten zich uit bomen op mensen en (huis)dieren vallen.
Fabel! Teken komen vooral voor in lage begroeiing, zoals (hoog) gras en struiken. Teken komen op u of uw huisdier terecht door zich te laten vallen of simpelweg over te stappen. Ze kunnen namelijk niet springen.
Ik moet de teek zo dicht mogelijk bij de huid van mijn dier pakken met een tekentang
Feit! Wanneer u de teek bij het lijfje pakt, dan kan hij gaan braken waardoor er ziekteverwekkers vrijkomen. Probeer het daarom zo dicht mogelijk bij de huid van uw huisdier vast te pakken en het zo te verwijderen.
Ik hoef alleen mijn huisdier te controleren op teken als we in het bos zijn geweest.
Fabel! Teken komen overal voor waar ook gastheren zoals muizen, egels, vogels of wild voorkomen. Ze komen dus ook veel voor in tuinen en parken.
Nadat ik de teek heb verwijderd, is het goed om de plek ontsmetten.
Feit! Teken dragen veel bacteriën bij zich. Het is daarom goed om de plek te ontsmetten nadat u de teek heeft verwijderd. Zo kunt u voorkomen dat de plek gaat ontsteken.