Zo beschermt u uw dier tegen teken
De afgelopen 20 jaar is het aantal teken in Nederland toegenomen. Teken komen voornamelijk voor in bossen, tuinen en de duinen. Deze parasieten brengen de ziekte van Lyme over. Een ziekte die voornamelijk schadelijk is voor mensen, maar uw hond kan hier ook ziek van worden. Door uw huisdier met de juiste middelen te behandelen, kunt u hem beschermen tegen teken.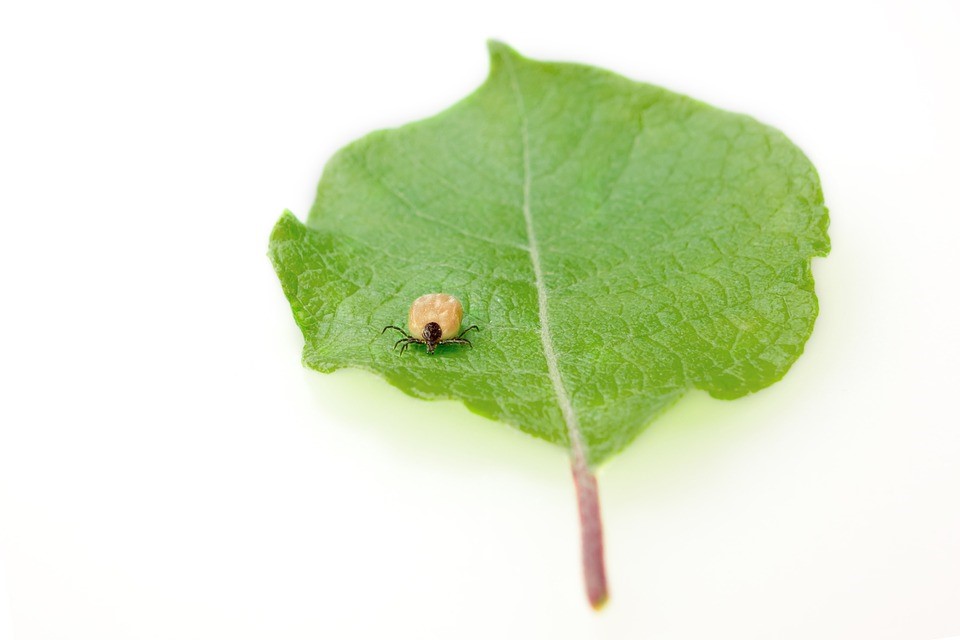 Wat is een teek?
Een teek is een spinachtige parasiet die tegenwoordig het hele jaar door in Nederland actief is. Teken bijten zich vast aan mensen en dieren om zo bloed te zuigen. Na ongeveer een week vallen ze van de mens of het dier af om vervolgens eitjes te leggen. Ze kunnen dan wel een centimeter groot zijn. De teek legt dan duizend tot drieduizend eitjes. Het duurt minimaal een jaar voordat de teken volgroeit zijn. Ongeveer 20 tot 30% van de teken in Nederland draagt de Borrelia-bacterie bij zich die ziekte van Lyme veroorzaakt.
Gevolgen tekenbeet: ziekte van Lyme
In Nederland komt ziekte van Lyme steeds meer voor. Bij mensen kunnen de symptomen verschillen van griepachtige verschijnselen tot neurologische, gewrichts-, huid- of hartklachten. Honden zijn gelukkig minder vatbaar voor de ziekte dan mensen, maar toch kunnen er verschillende symptomen ontstaan. Deze honden kunnen last krijgen van griepachtige verschijnselen, een verminderde eetlust, kreupelheid, gezwollen gewrichten, opgezwollen lymfeklieren, veel slapen en lusteloosheid. Bij katten zijn de ziekteverschijnselen overigens niet bekend.
Gevolgen tekenbeet: Babesiose
In Zuid-, Midden- en Oost-Europa wordt de bloedparasiet Babesia overgebracht via teken. Bij de ziekte Babesiose krijgen honden matige tot hoge koorts, zijn lusteloos, hebben weinig/geen eetlust en kunnen last hebben van geelzucht, braken, rode urine, bloedarmoede, shock, nierfalen, neurologische klachten, maagdarmklachten en de hond kan zelfs overlijden. Er kan ook chronische Babesiose ontstaan. Katten zijn gelukkig niet vatbaar voor de ziekte. Gebruik daarom altijd geschikte anti-tekenmiddelen in het buitenland.
Teken verwijderen
Wanneer u een teek ziet, is het verstandig om deze zo snel mogelijk te verwijderen; dan is de kans op een besmetting het kleinst. Behandel de teek van tevoren niet met zeep of andere middelen. De teek gaat daarvan braken, waardoor er een grotere kans is op besmetting. Om de teek te verwijderen, gebruikt u een pincet met dunne punten of een speciale tekentang. Probeer de pincet/tekentang zo dicht mogelijk op de huid te plaatsen, daarna trekt u de teek er rustig en recht uit. Na het verwijderen kunt u de beet ontsmetten met jodium of 70% alcohol. Spoel de teek niet door de wc, want dit overleven ze. Stop ze in plaats daarvan in een doosje of rol ze in plakband en gooi ze weg.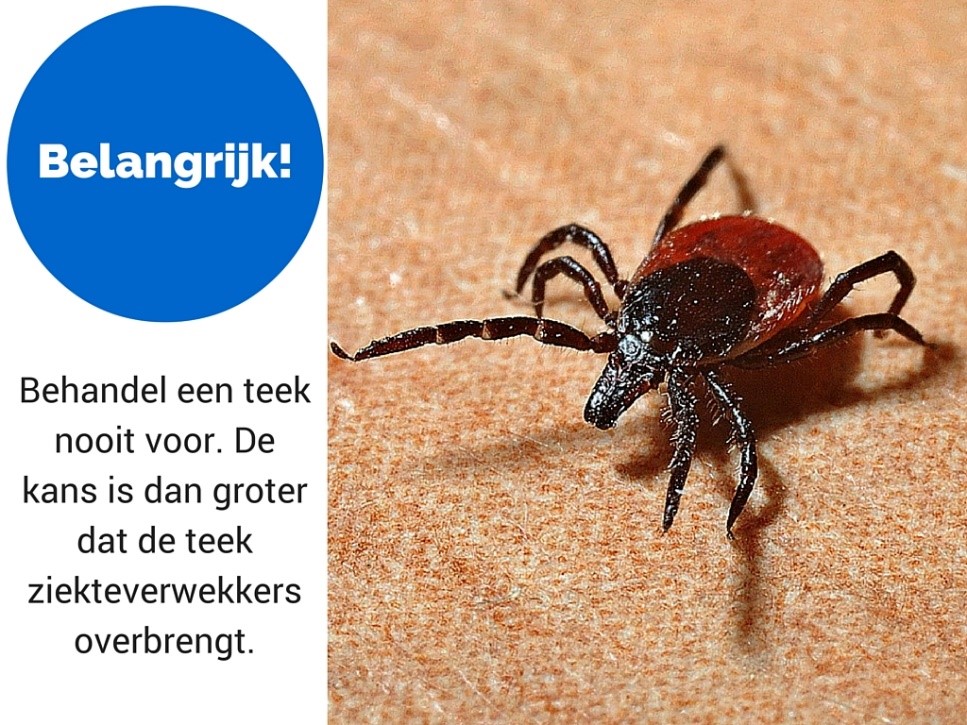 Teken voorkomen
Gelukkig zijn er genoeg manieren om uw dier te beschermen tegen nare ziekten, zoals Lyme en Babesiose. Om teken te voorkomen, raden wij Advantix aan voor honden. Advantix werkt behalve tegen teken ook tegen vlooien, muggen én zandvliegen en is daarom ook zeer geschikt voor het buitenland. Voor katten raden we een Serestoband aan. Deze heeft een handige veiligheidssluiting, waardoor u zich geen zorgen hoeft te maken als uw kat ergens achter blijft hangen. Daarbij werkt Seresto tot wel acht maanden lang. Deze middelen doden de teek, waardoor deze geen kans meer krijgt om dieren en mensen te besmetten met de ziekte van Lyme of Babesiose. Uw dier behandelen met anti-tekenmiddelen is dus niet alleen goed voor onze huisdieren, maar verbetert ook nog de volksgezondheid.