Goed voorbereid een nestje pups of kittens fokken
Veel mensen willen weleens een nestje pups of kittens fokken. Het is belangrijk om van tevoren te bedenken dat hier veel meer bij komt kijken dan dat u in de eerste instantie denkt. Als fokker bent u verantwoordelijk voor de gezondheid en het gedrag van de pups of kittens en het moederdier. Ook is de keuze van de reu of kater belangrijk. De nieuwe eigenaren van de pups of kittens willen natuurlijk een gezond huisdier met een leuk karakter waar ze lang van kunnen genieten. Wij vertellen u graag meer over het fokken van een nestje.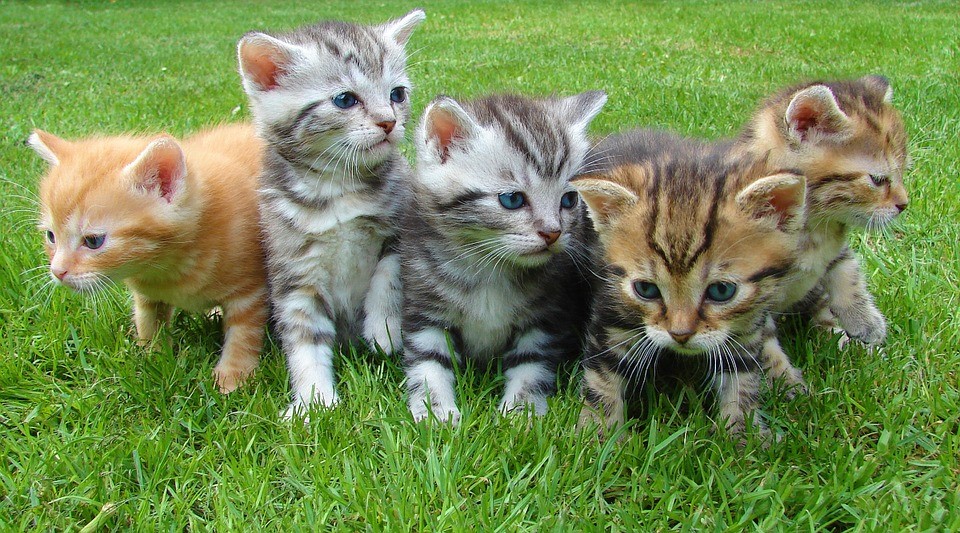 Wanneer dekken?
Er gaat veel tijd zitten in het fokken van een nestje. Zeker tijdens de laatste weken van de dracht en wanneer de kleintjes geboren zijn. Het is een fabeltje dat het beter zou zijn voor de gezondheid van uw hond of kat om één keer een nestje te krijgen. Fok daarom alleen een nestje als u er zelf helemaal achterstaat. De beste leeftijd voor een teef om een nestje te krijgen is tussen de twee en zes jaar. Bij een kat is het vanaf anderhalf tot zes jaar. Het kan soms best moeilijk zijn om een passende kater of reu voor uw poes of teef te vinden. In tijdschrift Fokkerwijzer kunt u hier meer over lezen. Andere fokkers of een fokvereniging kunnen u helpen met het vinden van een passende kater of reu. Wordt uw dier moeilijk drachtig? Geef dan ter ondersteuning Puur Oestro (voorheen brons). Puur Oestro bevordert een goede cyclus en de vruchtbaarheid. Poezen worden krols en krijgen een eisprong door de dekking. Teven worden gemiddeld 2x per jaar 3 weken loops en hebben in die periode een eisprong. Sommige dierenartsen doen progesterontesten, zodat u het beste dekmoment van de teef kunt bepalen. 
Voorbereiding van de bevalling
Een drachtig of lacterend dier heeft meer energie nodig. Houd daarom rekening met de voeding. Royal Canin heeft speciale voeding voor drachtige en lacterende teven en poezen. Voor katten is er Pediatric Weaning. Deze voeding is ook geschikt voor kittens tot 8 weken. Voor honden hebben wij Royal Canin Starter. Deze voeding is ook geschikt voor puppies tot 8 weken. Deze voedingen bevatten meer energie en antioxidanten, zodat u het moederdier en de jongen gezond houdt.
Verder is het belangrijk dat u alle spullen in huis heeft voor de bevalling. Zet daarom de werpkist met schone dekens en/of vochtabsorberende onderleggers alvast in huis, zodat uw huisdier er alvast aan kan wennen. Daarnaast is het handig om betadine en handschoenen in huis te hebben, zodat u tijdens de bevalling steriel kunt werken. Via onze webshop kunt u ook slijmzuigers aanschaffen om gemakkelijk slijm uit het bekje van de kittens of pups te halen. Om de moeder te ondersteunen met de weeën kunt u Puur Utero gebruiken. Na de bevalling helpt Puur Utero met de baarmoeder opschonen.
De lichaamstemperatuur van uw huisdier is tijdens de dracht iets lager dan normaal. Ongeveer twee dagen voor de bevalling kan de temperatuur van uw hond of kat met ruim een graad dalen. Vlak voor de bevalling stijgt de temperatuur weer. Het is daarom handig om de temperatuur van uw huisdier regelmatig te controleren in de laatste periode van de dracht. Onze thermometer heeft een flexibele punt en meet zeer snel. U kunt deze gemakkelijk inbrengen met een beetje glijmiddel.
Puppies en kittens krijgen wormen en vlooien via de moeder. Het is daarom slim om uw poes of teef goed te behandelen tegen vlooien en wormen. Geef bijvoorbeeld Milbactor. Dit is een veilig ontwormingsmiddel voor dragende en lacterende honden en katten. Het is handig om uw huisdier in ieder geval twee weken voor de bevalling en twee weken na de bevalling te ontwormen. Verder kunt u uw drachtige dier veilig behandelen met Stronghold antivlooien- en spoelwormenmiddel.
Na de bevalling
Pups en kittens kunnen hun temperatuur in het begin nog niet zelf reguleren. Het is daarom belangrijk om de temperatuur in de gaten te houden. Onze omgevingsthermometer is hier heel geschikt voor. Om te zorgen dat de kleintjes niet afkoelen, is het belangrijk om ze op een warme en droge plek te leggen. Een vetbed is handig om in de werpkist te leggen en zo de kittens of pups goed warm te houden.
Nadat de kleintjes geboren zijn, is het goed om de pups of kittens steeds te wegen. Wanneer ze niet voldoende groeien kunt u ze bijvoeren via een sonde of flesje met Royal Canin Babymilk voor kittens of pups. Houd het gewicht en de temperatuur ook bij in een schriftje, zodat u goed overzicht heeft. Door middel van de Trixie bandjes met veiligheidsluiting kunt u de kittens of pups gemakkelijk onderscheiden.
Vrijwel alle pups en kittens krijgen wormen mee via de moeder. Ontworm ze daarom met Panacur PetPaste. Deze pasta is gemakkelijk te doseren. Daarnaast is het middel veilig voor jonge dieren. Zogende kittens en pups moeten ontwormd worden op 2, 4, 6 en 8 weken. U kunt de kittens of pups veilig ontvlooien met Effipro spray.
Naar de nieuwe eigenaar
Na minimaal acht weken is het tijd voor de pups of kittens om naar een nieuw baasje te gaan. Het is belangrijk dat u als fokker goed advies meegeeft en dat de pups of kittens gezond naar de nieuwe eigenaar gaan. In de tijdschriften Ha die pup en Ha die kat staat veel leuke en handige informatie voor de nieuwe eigenaar. Wilt u meer lezen over de verzorging van pups of kittens vanaf acht weken? Lees dan onze artikelen of puppies en kittens.
Via onze fokkerspagina kunt u nog meer producten vinden die handig zijn voor u als fokker.